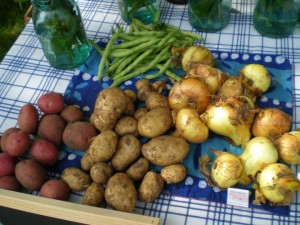 Bi-Weekly Drops offs in Omaha and Bellevue, Next Drop off, JAN. 8TH,. Details, click here!
Farm Sweet Farm store at Rosmann Family Farms- Harlan– Thursday Time: 3-7pm
Wohlner's Midweek Farmers Market-Omaha, 33rd & Dodge Sts. (the parking structure attached to Wohlner's Neighborhood Grocery & Deli)- Wednesday, 3-6pm, May 1st- September 25th
We'll keep you posted about a location for Omaha when the farmer's market isn't taking place.
Punch cards are accepted for each location
It helps to bring your own reusable bags or containers to take home your produce.
We'll email you about Omaha Locations before the market starts.