We are about good, fresh, flavorful food that's good for the earth, our community and your family's health. We don't use chemicals. We care about our environment.
Sign up for our newsletter to learn how to get our products. You can also visit here for information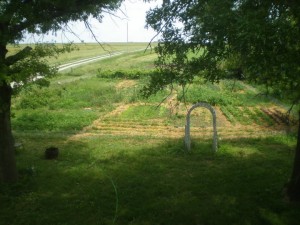 Pin Oak Place is a part of Rosmann Family Farms. Ellen and Daniel purchased a 10 acre farmstead in June of 2010. This is the original farmstead of the Rosmann Family. Daniel's Grandpa planted Pin Oaks around the farm and they serve as a constant reminder of farming for future generations.